Services
Develop on
Android
Look at Kubas Labs if you want a top-notch form for that Android app. Besides designing, we also create exceptional Android applications for any business, from small-sized companies to large-sized organizations. Our Android experts employ modern techs and design elements to make best-in-class Android software for various Android devices, such as tablets, Android televisions, smartphones, and wearable devices. We also employ modern design features to ensure you get user-friendly and the most interactive and attractive user interfaces.
LET'S WORK TOGETHER
The distinction between a decent Android development company and the great one is in the details. Small details could make a big contrast. But how to find a reliable web development company capable of creating an eye-catching application? In this article, we will discuss what makes us an option worth considering for your first (or not) app.
Google's operating system for mobile devices is attracting many business people to give it a try. Although it's easier to access than iOS, you must have been in an android software development environment to know what is required to come up with an outstanding product. You can either hire your own programmers or trust an outsourcing company with a proven track record and plenty of experience.
Head first

Android development
This popular book has become a benchmark. It contains the main concepts of the OS and a tutorial on how to build an application. It's an excellent presentation which could make you devise your first app. Yet, between something alright and the so-desired WOW effect, there is a massive gap.
Recipe for success
Not everything which looks good on paper shines in reality. Development in Android requires professional programming skills with at least one android development language, preferably more. Yet, the make-or-break circumstances can also be organizational. We've been on the market long enough to realize the importance of all factors - from coding to documentation, milestone deliverables, and business goals.
Seamless communication
Communication is critical to the success of any IT startup, meaning both parties need to be on the same page, or there are bound to be communication faults which can cost everyone time and money. Startups are more adaptable when the message is concise, so it is necessary to talk before the development of Android starts. Kubaslabs has experienced PMs who understand your needs and can guide you through.
Quick onboarding
We are aware of the struggles of entrepreneurs who wait weeks and months to have their projects started. While Android software development needs time, you cannot deny staying in a queue is exhausting and infuriating in most cases. Our team is going to welcome you, and soon your app will be in the making.
World-class Project Management
To ensure no unpleasant surprises are happening, the project management team is always on the lookout for potential challenges, from cost overruns to security concerns. The PMs are confident and experienced, so budgets, schedules, and consistency are present.
Scalability
We understand applications are not all the same. Some of them are small, some are large, and others are about to change at some point. We have assembled a team of talented individuals who have the flexibility to work within a budget, timeline, and application needs. No matter how big or small your job may be, rest assured you will be working with the best people in the field.
How

to make a killer Android app
Whether you need the freshest android development tool or solely make a couple of changes there, we assist with tailor-made solutions
C++ Android development
Our development gurus have multiple years of C++ experience for mobile devices behind their backs. Although this may be less mainstream than other languages, we can make it work for your app.
Benefits of Java:
Scalable - We design solutions for companies of any size. Ninety percent of Fortune 500 companies use Java EE, and so can you.
Cryptocurrency platforms - On a global scale, we develop cryptocurrency trading platforms on Java. Our unique knowledge and insights allow us to form a virtually hack-proof system that is integrated and streamlined with your company's current plans. We value your consumers' privacy and will never collect data about their accounts.
Cross-platform apps - Our coders are aware of the value of exposure. This is why we take the best of this language to produce fast, reliable applications that run smoothly on multiple devices.
Java Android development
Our team has extensive know-how developing apps for various industries, including healthcare, financial services, and retail. Using it as a core programming language, our coders produce powerful mobile applications that are robust and smooth-running. We test each app extensively to ensure it functions appropriately across multiple devices before making it available to the public.
Entire app solutions kit
We recognize the challenges you face while tackling your project. We are prepared for every step along the way from start to finish, so you know yours is in good hands.

Planning - it's the stage of gathering the information, including goals and analysis.
Content creation - in this step, all images, texts, and overall data are entered.
Making a prototype - when we are here, we discuss how it will look like and if you like it.
Design - during this phase, we will prepare some mock-up designs to choose from.
Coding - this is the most time-consuming stage of all. It includes front and back-end development, plus a review by the Project Manager.
QA - when we create the app, it is time to hone it by extensively testing and fixing errors.
Time to launch - that's the icing on the cake.
Support - the story doesn't end here. We make sure you're in good hands even far after our initial job's done.
The creation of any website is a complex process that requires qualified professionals working on demanding, challenging tasks. In recent years, we've developed more than 175 websites and put together a step-by-step guide. It includes eight main phases:
Planning
At this stage, we collect as much information about your business as possible. What are your objectives? Are your competitors any good? We analyze your target audience to specify your client's primary needs. This is the foundation of any and every project.
Prototyping
This phase includes multiple meetings where we have detailed discussions about possible design solutions and the tools we need. The most important part is deciding on the design of the home page. After it's done, we go on to other pages until we are ready for the next step.
Coding
This is the longest stage, with a sizeable amount of time spent on front-end and back-end development. The project manager describes the specifications of the project, then programmers work on code and install a CMS. At this point, the code is reviewed by the lead developer.
Presentation & Launch
The sweetest part — this is the focal point of our collaboration. This marks the official launch of your site, as it is now viewable to the public.
Content creation
Not limited to just text, this includes photos, videos, graphs, data tables – basically anything your users see when they visit the site. We integrate relevant data into responsive layouts and create content templates for custom solutions.
Web design
Here, we create mockups of multiple pages (in different sizes – for responsive layouts), put the content in, and show them to the client. After discussing any possible corrections or additions, we go on to the next phase.
Quality assurance
When everything's ready, the product goes through a series of tests, usually by people who weren't a part of this project. This gives us an opportunity to catch some of the less-obvious bugs and go on to the next step.
Support
We guarantee our support even after the project's been completed. Our expert team is always ready to help. Rely on our end-to-end testing, round-the-clock support for bugs, and on-demand maintenance.
Experienced team
We are focused on bringing value to our customers and on helping them succeed in the marketplace.
Full-service Web Development Company
From ideation to maintenance and upgrades, we can be your partner for the entire software development process.
High quality
You get our years of experience, quality IT solutions, and our best service working for your business.
Our company develops both

turnkey and custom solutions.
Both are acceptable, depending on your goals
and your budget.
Turnkey

Less expensive and easy to implement
Quicker to build
Meets most of the customer's needs
Lower risks
Custom-built

Personalized for your business, functionality- and security- wise
Possible gradual improvement
Quick changes
An advantage over competitors
Experience
Since 2012, we've been developing web solutions for small startups and giant corporations in every field imaginable.
Research team
At KUBAS Labs, we analyze the target market and customer journey to create the best customer experience.
Latest Trends
Every day, we scout for the latest trends, search for new ideas, and implement them in our designs.
Everyday we work hard to make life of our clients better and happier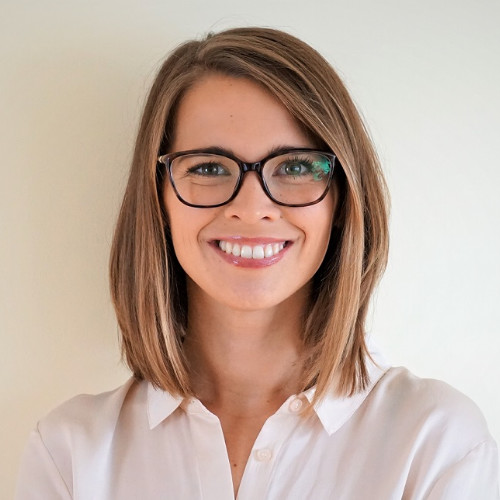 Christina Stungurė
"Upon launching the new platform, the company secured significant improvements in user navigation and software integration, which were received positively by their users.
KUBAS Labs utilized efficient project management tools and methods to deliver results that exceeded their client's expectations.
They improved the existing website professionally and paid attention to details. The team was always reachable and patiently explained and commented on any questions.
They did not simply fulfill the requirements but shared their professional opinion, made thought-out suggestions and were honestly interested in delivering the best possible product. They were fully committed to their highest standard."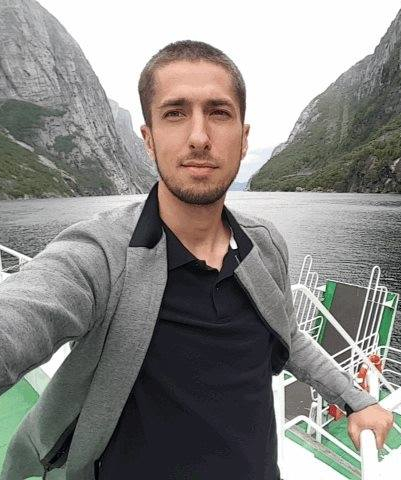 Vasyl Artiushchenko
"They demonstrate a high level of professionalism and take pride in their work.
We were looking for a new website for our client and find the solution to track data better than we can do with Google Analytics.
They built a website. Using Tilda, their team created tools for customers and in-house administrators, which allows them to easily order company services. KUBAS Labs built data-tracking technology for us to capture visitor behavior. They continue to work on website enhancements."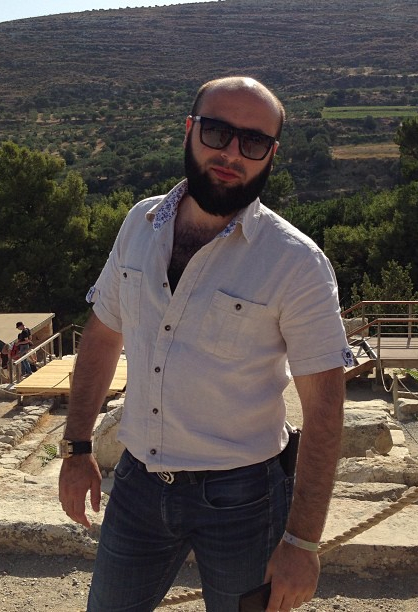 Jambulat Kadiev
"Their ability to adapt to our needs and no push back to do a project, as we want to was very impressive.
Working with a small IT staff there is much we cannot do internally due to limited personnel resources. For our first project, we asked them to build a Database management application allowing us to collect and report on specific data from our members.
Our management system is working perfectly. Sometimes we ask developers from KUBAS Labs to help us here and there with small new features. The platform is very stable and can coupe with a large amount of people who work with it."
Contact Us
Let's create something great together!