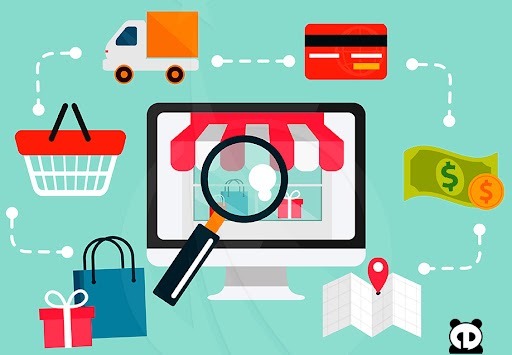 How to choose a platform
Features of the factors influencing the choice of platform
The platform for the online store, or so-called "engine", is an information program based on scripts, which is responsible for creating, filling and changing the site. The speed of the engine and its functionality affects the operation and promotion of the online project. 
From the choice of platform depends on the success of the online business, its compliance with modern requirements.  Creating an online store from scratch on the basis of a reliable platform guarantees its relevance for more than one year. When choosing a software should pay attention to these criteria.
Free or paid platform
Beginners in online sales is better to begin their activities with a free platform in order to understand the specifics of their work. However, it is necessary to take into account that the free software does not have the necessary technical support.
Features of the site settings
The level of complexity of installation, configuration and administration of the site in each case is different. The more professionally the program is developed, the less time should be spent on working with a web resource.
SEO-optimization of the site
Promotion of the online store requires mandatory optimization, so important selection criteria are the ability to edit metadata and CNC settings.
Marketing orientation
The ready-made CMS-platform should meet all the requirements of sales departments: import analytics, create a loyalty program for customers, and be integrated with the CRM.
Debug scalability parameters
 With this useful and up-to-date feature you can easily track customer activity as well as add product categories on your own.
Security for Users
Tracking and blocking suspicious activity of fraudulent structures and preventing DDoS attacks is an indicator of the reliability of the platform.
Modules for accepting payments
The presence of convenient modules that allow you to provide quick and easy payment for purchase by using the technology of cashless payments – acquiring.
Page infrastructure
An online store platform should include ready-to-use modules and a variety of design templates that are responsible for the visual appearance of the platform.
The ability to connect external e-commerce tools and the availability of built-in, customization interface are additional tools for managing the site.
It is easy to open an online store on a ready to work platform. Only not all engines are equally effective and optimal for certain types of e-commerce. The most popular platform for a startup may not be suitable in terms of functionality for sites with single sales. For large businesses, you need to choose a site where synchronization with 1C and other similar services is available, which is completely unnecessary for small online stores.
To make it easier to choose among the online e-commerce platforms available online, we have compiled the top 10 most popular options.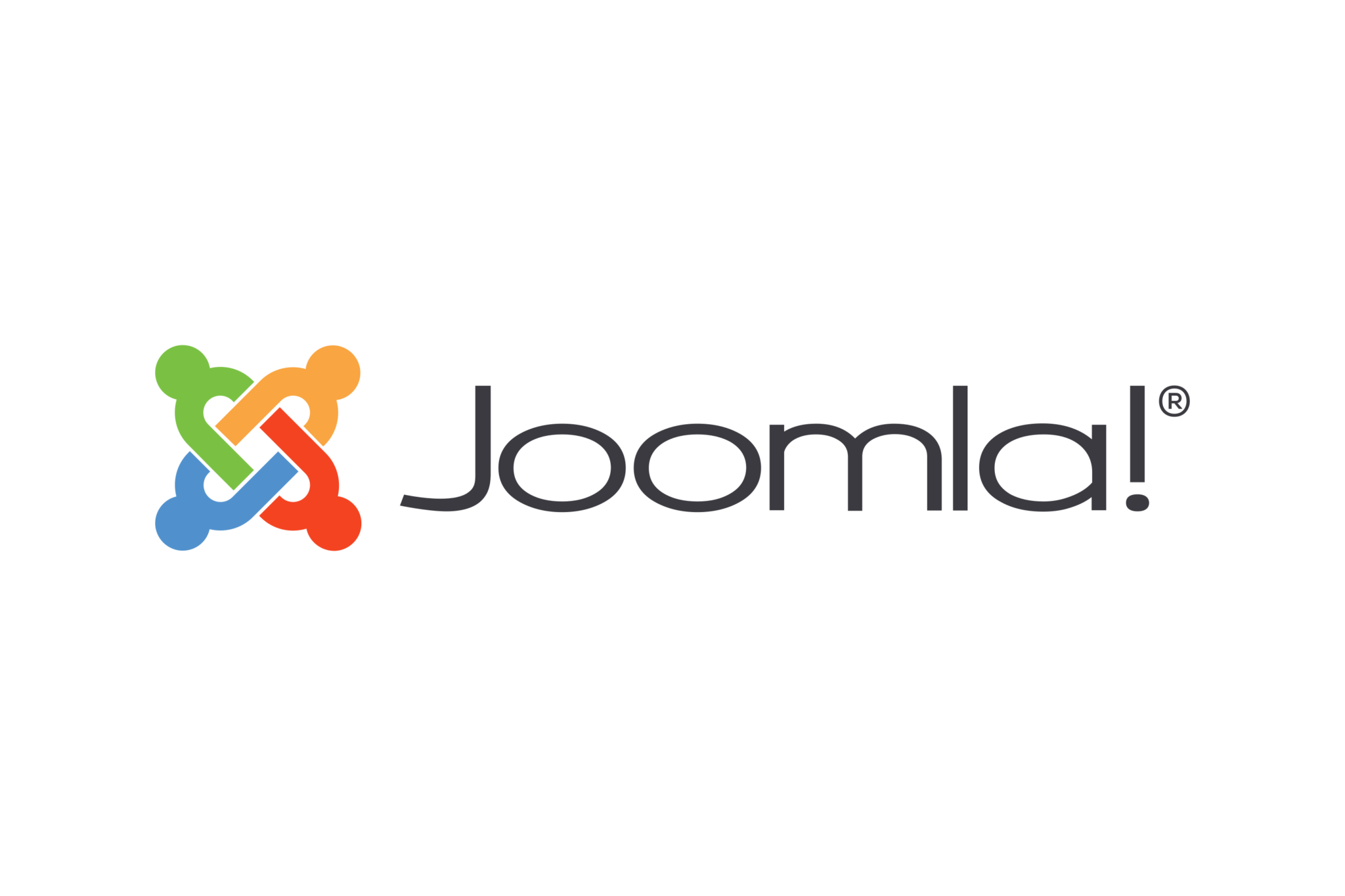 How to work with Joomla
Top 1. Joomla!
Joomla is the most in-demand online platform for quickly creating a web store resource. Create a complex project with this engine can even create a beginner who has no experience with RNR.
Joomla gained popularity due to the following advantages.
Free installation
A special popularity of the platform enjoys among new entrepreneurs because of its availability. At Joomla, you can create a unique website for free, without using expensive tools.
No restrictions
With this engine, you can create a unique web resource, and make adjustments in the process. Unlike other platforms, there are no restrictions on Joomla, so you can modify the site as you see fit.
Easy installation
Install Joomla, and on its platform to create a web resource is not difficult. There are a large number of free and paid templates and solutions that you can add to the site at will.
User-friendly interface
To perform actions on the CMS is enough for two clicks. This can be done thanks to the intuitive "admin", the functionality of which is available to all users and does not cause difficulty in their perception
Open System
Joomla does not contain closed components. Its source code remains completely open, so it can be edited if necessary to suit your own preferences, as well as adjust the design.
Language panel
Modules and extensions can be selected in Russian. Joomla developers translated all functions and popular modules, which greatly simplified the work with the admin panel.
Continuous updating
When the program is updated with new modules. Its use becomes more protected from suspicious actions.
To work with this CMS is suitable for many modern hostings.
It is worth highlighting several disadvantages of Joomla, including:
lack of support service;
Difficulties with indexing the site;
Not a strong enough security system;
Some shortcomings in some modules.
Despite the disadvantages, Joomla – this is the best platform for online shopping. The engine allows the possibility to implement a variety of ideas to create a unique web resource.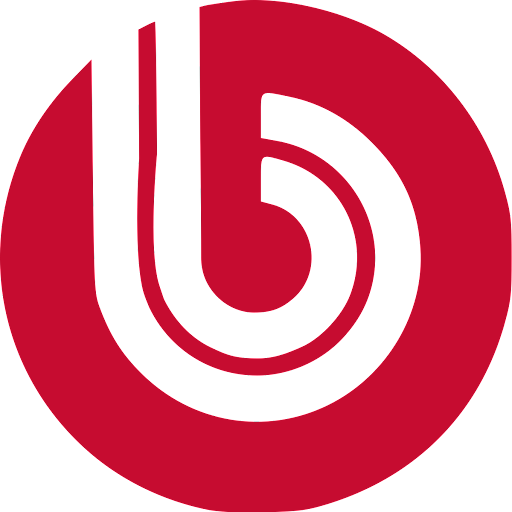 Mastering Bitrix
TOP 2. 1C-Bitrix
The main advantage of CMS 1C-Bitrix is its advanced functionality. All the tools necessary for e-commerce are available on the platform, which makes it possible to use features such as:
SKU-supported commercial offers;
management of sales, catalogs;
control of the pricing policy;
usage of different units of measurement;
Possibility of using the retail and wholesale prices;
built-in payment systems;
reports on the profitability of the goods;
price and discount management;
keeping the warehouse records;
delivery service support.
The 1C-Bitrix platform integrates in real time with 1C and CRM services, with various payment systems, delivery services, marketing services and online cash registers.
The Bitrix marketplace contains a large number of ready-made solutions and modules. This fact allows significant savings on the introduction of additional functionality.
CMS provides a high speed of page loading, equal to 0.5 seconds, and fast functioning of the site under heavy load. Protection module and closed code, anti-virus software and activity control provide reliable protection against hacker attacks.
The "Bitrix" platform has several disadvantages, including:
Expensive license;
Annual updates on a paid basis.
1C Bitrix platform is perfect for creating an online store with a growing assortment and turnover.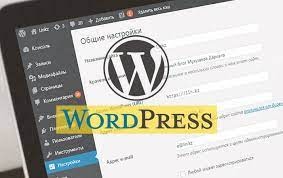 Basic nuances of WordPress
TOP 3. WordPress
This is a resource with which you can quickly create a unique website without the help of a team of programmers and designers. CMS is in demand due to a number of undeniable advantages.
Adaptive layout
WordPress includes a default layout for any device, including mobile gadgets. Its base theme is ready to work with any resolution.
Choice of plugins and themes
Designer has a stylish visual design. If desired, you can add themes and plugins developed by third-party designers and developers to the site page. There is a fee for their use, but with additional "chips" you can make the web page more attractive.
SEO optimization
There are special plugins added to the CMS that contain search engine optimized tools. They involve keywords, arrange the meta tags, embedding the markup. With the help of plugins site ranks high in search results.
Content correction
The user can, if necessary, change the design, brand name, basic structure and style of the website. In this case, the cards and all the necessary information remain unchanged.
Open source code
This advantage allows developers to make their own adjustments to the code or use a ready-made, extending the functionality of the web page.
Free use
You can download this system for free from open sources. For many users, this is crucial. However, to function effectively, you will need to download paid tools.
In addition to the advantages, the WordPress program has several disadvantages:
incompatibility of updates;
 paid additional plugins and themes;
Insufficient security;
Lack of technical support;
The limited functionality of the basic tools;
Lack of synchronization with 1C.
These disadvantages appeared due to the availability of this platform to a wide range of users. The open source code made it quite popular, which attracted a lot of viruses, causing failures in updates.
Getting to know the features of UMI.CMS
TOP 4. UMI.CMS
A license is required to use this resource. After its purchase such features as content management system, templates, domain, hosting, technical support become available. The platform gained popularity due to the following advantages.
Minimization of expenses of the enterprise.
Thanks to the convenience of this CMS, you can significantly reduce the time spent on standard processes, and no special training is required.
Ease of managing a web resource
A website developed on UMI.CMS is easy to manage with the help of site tools and technologies. The user can edit a page even without entering the admin panel.
Proper work of the resource
Even with the heavy load on the platform there are no failures and incorrect displaying of information. This is possible thanks to the toolbar built into the browser, which notifies you of visiting the site, and the actions of its users.
Availability of free webinars.
In the training section you can find links to free courses where users can learn the new features of the platform, features of SEO-tools, and other features useful for managing the online store.
This CMS has several disadvantages, including the high cost of the license and the complexity of settings.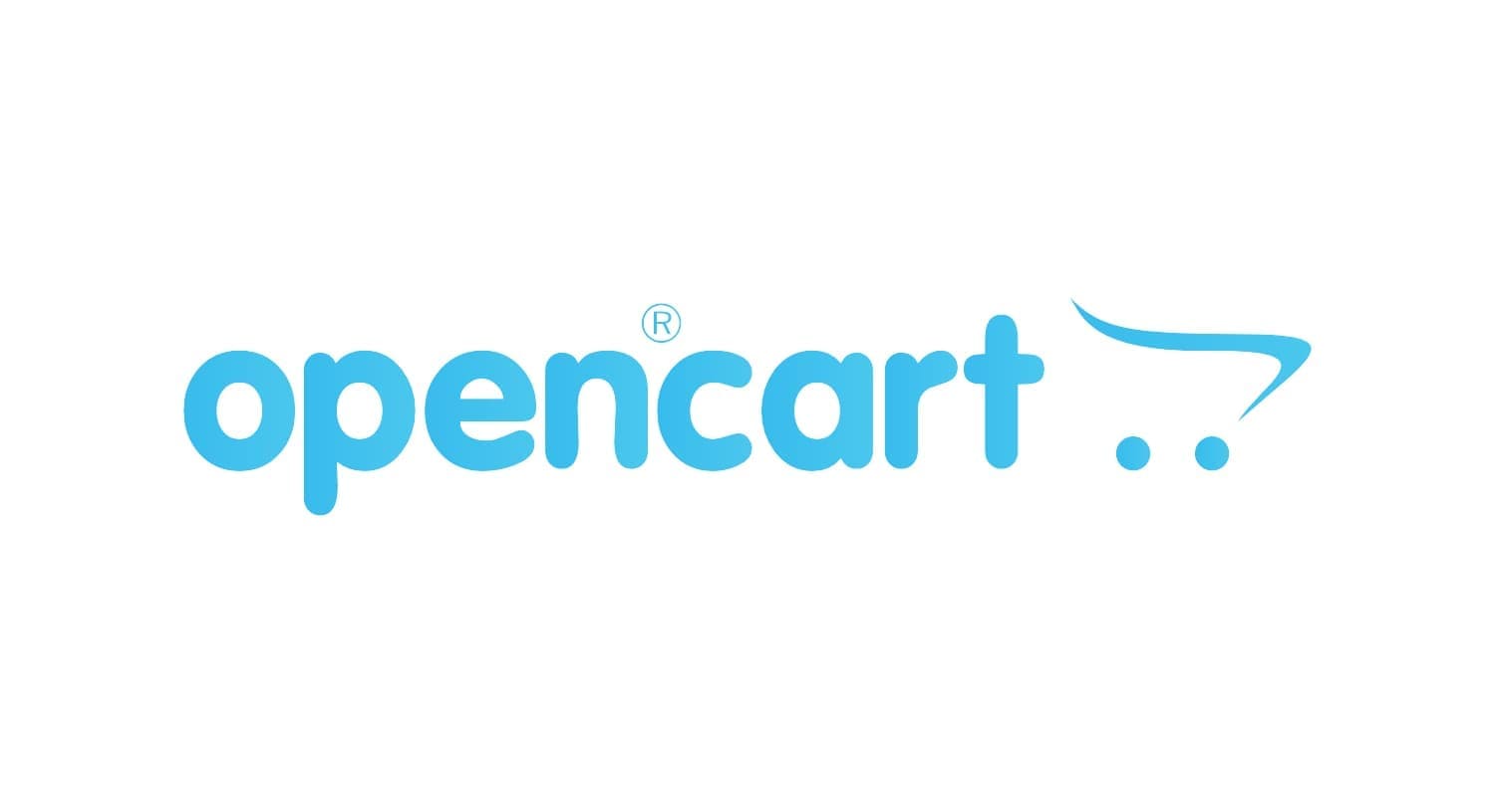 What you should know about OpenCart
TOP 5. OpenCart
This is a free platform for creating an online store, on the basis of which you can create a full-fledged web resource with a full set of functions and simple administration. The engine is installed on any server that supports MySQL and PHP. Users are attracted by such clear advantages of this site.
SEO optimization
The platform adds a handy search engine optimization functionality. The resource makes it quite easy to sign photos, write page URLs, meta tags and titles for any product categories.
Using Payment Systems
You can integrate a lot of domestic and foreign payment systems into the platform, as well as electronic payment systems Web Money and Pay Pal.
Multicurrency payment system
This feature allows you to expand the boundaries of the online store, which will allow you to use it for calculations in more than one currency. Exchange rates are set and changed by the administrator.
Features of the reporting system
On this CMS you can set up reporting on completed orders and returns. The user can make a spectacular presentation of the goods, link to different categories of trade units discounts and promotions, to spell out the terms of delivery.
The disadvantages of this multifunctional program include:
The vulnerability of some modules;
absence of technical support;
problems with the CNC;
the complexity of solving problems with the code and the 404 error.
With all its disadvantages Open Cart is a great resource for business that does not require much effort in administration.
Building work with MODX

TOP-6. MODX

See the main advantages of this platform.

Open source code

This allows you to create both websites and applications. The intuitive administrative panel allows you to easily manage all the functions necessary for an online store. SEO module is designed for internal optimization and promotion of the web resource in search engines.

Acceptable conditions for hosting

The platform has very adequate hosting requirements and its own syntax of tags, allowing you to leave your code clean and clear. With the platform's tools, new features and payment systems can easily be added to a website.

Availability of ready-made templates

There is a large number of ready-made templates for MODX, as well as various assemblies, which are configured according to established algorithms.

Launch the online store

With the help of this system, you can without much difficulty create a full-fledged online store that meets all modern requirements. Tools added to the platform help in the development of the functionality of the page. With their help you can create:

a customer's personal account;

product cards with advertising information;

filter system for finding products quickly;

shopping cart that can be edited;

a structured catalog;

a feedback form for communicating with customers.

The disadvantages of this engine include:

Inability to create a platform out of the box;

the complexity of settings and a minimum of ready-made templates.
Pros and cons of Drupal

TOP 7. Drupal

This is a free platform on which you can create a large online store only with the installation of add-ons. You can download such an engine from the developer's website or through the administrative panel of hosting. 

Drupal has a number of advantages.

Convenient use

This platform does not require the creation of a database and preconfiguration of the system. The engine is complete with a basic set of modules, with which you can track and add new products, process images, organize a site search, choose language packs, rename links, and check for updates.

Large selection of templates

The software presents basic templates that are responsible for the visual of the user part of the web resource. You can also download additional solutions with adaptive layout. There are several layouts to choose from with different number and arrangement of blocks.

Simple open admin panel

 All necessary functions for convenient resource management are added to the open for customization panel.

High speed of page loading

This feature is available thanks to the built-in caching system.

The disadvantages of Drupal include:

The need to install add-ons to use the templates;

high requirements for hosting and complexity of use for beginners.
Configuring CS-Cart

TOP 8. CS-Cart

If you are wondering what to make an online store, optimized to work in runet, then a great option for this is the CS-Cart engine from Russian developers. This platform is equipped with all the necessary tools for online trading. With their help, such features become available:

Adding and unloading goods through auto-import and auto-export;

available editing by groups and categories of products;

assignment of a large number of characteristics to goods;

separation of access and rights of employees by type of activity;

additional options for the customer when placing an order;

separation of customers into user groups;

creation of a personal account with saving of purchase history;

management of special offers, discounts, and promo codes.

In order to see the benefits of the software in practice, you can install a free demo version. With its help, you can check the convenience of the administrative panel, assess the user interface and the level of complexity of managing the tools.

The disadvantages of this engine are as follows:

The need to buy an expensive license;

The presence of a powerful server for proper operation;

SEO-optimization requires complex settings;

Not all pre-installed modules are able to fit.
Evaluating PrestaShop features

TOP 9. PrestaShop

The distinctive feature of this resource – the ability to develop an online store on its own hosting, as well as on cloud storage. The engine is easy to use and has a powerful adaptive interface. Among the advantages of the platform are the following.

Free Download

The platform is free, although you should keep in mind that paid tools may be required to install additional payment systems.

Easy installation

Given that the file of this software is not large in size, it does not take much time to download. It is downloaded from the official site, and then loaded into the administrative panel.

Convenient use

Manage the store, developed on PrestaShop, and maintain its working state can be without any special technical skills. More than twenty thousand plugins are available for the engine.

Easy to configure

The platform is easy enough to adapt to the needs of a particular store. A flexible system of settings allows you to install and remove additional add-ons.

Payment security

The payment process is protected by SSL encryption. The transaction is performed on the website page without going to external resources.

Additional ready-made solutions

Additional features include free advertising tools for email tracking, coupons and promotional offers. 

The disadvantages of working with CMS are as follows:

lack of technical support;

simplicity of design;

limited scaling;

The need to pay for additional functions.
Magento: strengths and weaknesses
TOP 10. Magento
This is quite a powerful platform, which allows you to create both large online stores and small commercial pages. A lot of useful features have been added to the CMS, which make this engine stand out from others.
Among the main advantages of Magento are such important qualities.
Analysis and marketing
The platform offers a large selection of analytics and marketing tools. With their help, sales increase and customer loyalty increases.
SEO adaptation
Sites built on this engine are fully adapted to any search engine.
Choice of optional modules
You can add both free and paid modules, designed to organize the delivery of goods to the end consumer.
Adaptability to any device
Site interface developed on Magento, looks attractive on all devices, including phones and tablets.
Creation of a personal account
It is possible to create a multifunctional personal account for visitors. Customers can leave feedback, evaluate service, and add products to wishlist on their account.
Detailed statistics.
Using platform tools you can get reports on sales and customer activity, quality and efficiency of service.
The disadvantages of the platform can include the following factors:
complex customization;
orientation to the foreign user;
high requirements for hosting;
the complexity of the installation.
To summarize
Peculiarities of studying CMS-platforms
We hope that our selection and review of electronic platforms has helped you to decide on which engine to make an online store. If you are afraid of self-development of the online store, and even with the large number of useful tools, offered by CMS, you do not want to create your own web resource – ask for help to our digital-agency KUBAS Labs. With us you can get services for the development and creation of online stores of any size. Products created by us meet the needs of both companies and their customers.
If you wonder what online store is better to open in 2022, think about this question carefully, thinking and weighing all the smallest nuances in order to make the right choice.