A mini guide on how to start an online store
How to create an online store yourself for free step by step instructions

The work of creating an online store is suitable for both the novice entrepreneur, and for someone who has experience in sales. However, as in any other sphere, business on the Internet and its opening has a number of features that you need to know and understand. Opening an online store is carried out in a few basic steps.
The choice of the field of trade – the goods which will be realized in it.

the study of the target audience, which is interested in the products offered.

Search of reliable suppliers with favorable offers.

Selection of a suitable address for the online store.

Creating a platform for the site on the Internet.

Adding products to the site and design of product cards.

Setting up payment for orders through the site.

Setting up various delivery options: courier, mail, etc.

Setting up advertising campaigns.

Improvement of the resource and setting up delivery, service.
If there is a question: "Is it worth creating an online store," you should not hesitate. This is a very profitable investment, but it is worth realizing that it requires a huge investment of time and labor. If you let everything drift away, then at best the business owner will go to zero, and at worst, he will go into deficit. For a start-up business, you should regularly monitor user activity, the number of orders, to analyze the work of the advertising project, to find an audience.
If you wonder how to open an online store without investment, it is worth turning to popular resources like Instagram. Here you can open trading resources, using minimal investment, dial up the order and send, after you receive a parcel from the supplier. This way, you won't need to purchase goods in batches at once. However, even with this course of action, you will need to invest a small amount of money in advertising.
How to determine what to trade
First Step: Choosing a Trade Area
Stage in the selection of goods is the most responsible, because it depends on this further activities of the owner. It is, on this basis, will be selected audience, advertising. It is necessary to ask yourself the question: "What kind of online store to open" and think in what area would like to work. It is important to use only those products in which the owner has at least some understanding. One way or another, beforehand, it will be necessary to study the features of the goods.
How to open an online store from scratch? Correctly choose the sphere of activity. There are several nuances here.
Choose one of the most popular directions.
In this case to remain without customers will not work, but together with this the owner will get a large number of competitive companies. Healthy competition has existed since the advent of entrepreneurs in the market. It is important to make your product and services unique and recognizable in order for people to choose this particular online store.
The decision to take up a rare line of business
Choosing an unpopular or little-known line of business, the owner will not get a large number of competitors, will be able to interest users with the unusualness of their proposals. However, in this case, will have to invest large sums in advertising in order to make the goods recognizable and in demand.
There are several peculiarities of product selection. How can you make an online store with popular products demanded by users?
You should choose a narrow theme.
Do not bet on all women's clothing offered in the store, but, for example, pay special attention to underwear. Even better, if it will be a handmade product, which is distinguished by its quality and uniqueness. This way you will be able to attract more customers, and in the trade it is important.
The connection of the "word of mouth" method
In a situation where, when opening a store, the owner is not able to spend on advertising, and unpopular goods require large investments in promotion projects, it is necessary to connect "word of mouth". You can give people discounts and bonuses for purchases and brought clients. It is also important to ask them to leave reviews. A good motivation for the client will be a bonus for leaving a review.
Researching the demand for the items offered
When selecting, multiple categories should be chosen in order to select the most in demand. Once the list is created, it is important to review the demand for each item in the reports. Demand is the most important indicator for an online store owner.
Research the demand for goods by region
You can view the demand in a separate region, in order to understand what area to put more emphasis on. It is in places where such goods are popular, you need to give more advertising. For example, if the store sells seasonal clothing, then an especially large number of customers will appear just in season, and the rest of the time there will be few people.
The volume of demand is calculated by special services, in particular "Yandex.Wordstat". To do this, you will need to enter a query and see how often the desired product is searched for in the search engine.
 The most popular areas for opening an online store include:
clothing;
footwear;
Electronics and household appliances;
Goods for children: toys, games, clothes;
household goods;
cosmetics and perfumes;
jewelry;
books;
medicines;
18+ goods.
How to open an online store and where to start is the most frequent question of entrepreneurs. The most important stage is the selection of goods and their in-depth analysis, which will help set up the business.
How to understand the needs of CA
Study of target audience who will be interested in the products
The selection of the target audience is necessary, because if you do not know exactly who the customer will be, the chance of a decent income is reduced to a minimum. An example would be the sale of products for infants, young people aged 10 to 17 years. And people from the big city are unlikely to need supplies for the cottage and vegetable garden.
In order to create further advertising, site design and plan, you need to determine a number of parameters of the target consumer.
The sex of the visitors.
 Most often, customers online stores, according to statistics, are members of the fairer sex. Men also make orders very rarely – for holidays, or if there is no woman who takes responsibility for the purchase. Also men are more interested in special thematic goods: cars, weapons, sports goods, accessories for fishing or hunting.
Age category
 Each generation has different priorities. For example, the elderly, first of all, buy food and medicine, and then they are interested in everything else, while the young are willing to spend money on nice clothes, accessories and technology. Moreover, the elderly are more hesitant, and it will be more difficult to whet their interest.
Financial Capability
 People of low income can be lured to sites with various promotions and bonus programs. They are always looking for something cheaper and are not willing to overpay. People with average incomes, in the first place, pay attention to quality. If necessary, they can also buy expensive things, if the price corresponds to durability. It would seem that the best option would be the audience with high income, but there are nuances. Such people are difficult to surprise, will have to offer unusual products, such as handmade.
Using secondary factors
It is worth taking into account other parameters, which should be based on: the presence of small children, their own place of residence, education and even a hobby. Before you understand how to create your online store and make the site, you need to find the target audience. After all, even the design should attract the user. In order to analyze the audience, you can arrange surveys on the Internet, research competitors' sites.
How to choose suppliers
Finding trusted suppliers with the best offer
Today you can find a lot of scammers on different platforms who offer sourcing services, receive funds, and simply disappear.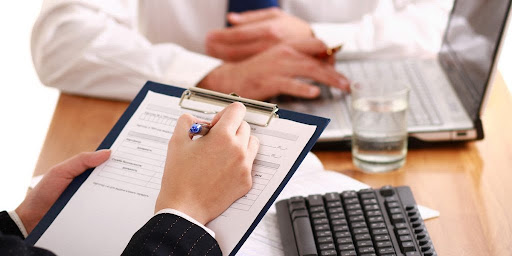 Finding a supplier is not a problem, you just have to type in a search engine and look through the offers. It is important that he provides a quality product. It is important to research and consider four basic criteria.
Region of location
If you are in Rostov-on-Don, and the supplier in Vladivostok, it will take a long time to wait for the goods, and the transportation will cost much more. It is important for the warehouse to be located at an accessible distance, which does not require high transportation costs.
Quality of goods on offer
 There are bona fide suppliers who purposely purchase defective batches in order to sell them at the regular price and make a profit on the customer. It is necessary to pre-order a small number of products to test them. This is an important criterion, because when opening a new store, even one bad review can turn away from it a large part of the audience.
Terms of cooperation
It is necessary to monitor the possibility of acquiring goods in small bulk, since not all suppliers can provide this option of cooperation, and a new resource large batches are usually not affordable.
Purchase prices
Do not trust offers with unrealistically low prices. Too high a price is also unprofitable, because in order to make a profit, you need to make a markup, and no one will buy too expensive goods.
It is impossible to answer unambiguously the question of how much it costs to open an online store, because everything will depend on the work done. It is important to research reviews about suppliers, select the most profitable offers and correctly create a plan of action.
What should be the address
Selecting the right address for an online store
After creating a plan for the store, the question arises of how to organize an online store, and how to create a website. To begin with the formation of an address domain. It is by this name that people remember online stores. This is a unique name, which will, in the future, the hallmark of the resource. In the process of creating a domain must pay attention to the following rules:
easy perception by ear;

the adequate length of the name;

ease of perception by foreigners;

the use of relevant words.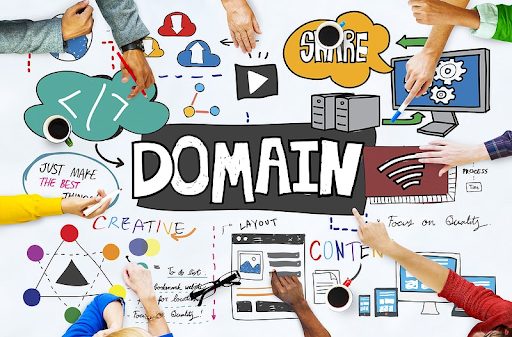 Using these simple parameters, it is possible to choose a memorable name that will be easy for any inhabitant.
How to start the process of opening an online store
Creating an online site platform
After developing an activity project: selecting relevant buyers, activity topics and domain, you need to create the platform itself. Today, many sellers put up ads on special platforms, but the presence of a personal site indicates the prestige of the resource. If you enter into a search engine query "how to open an online store," then will be highlighted sites that provide such services.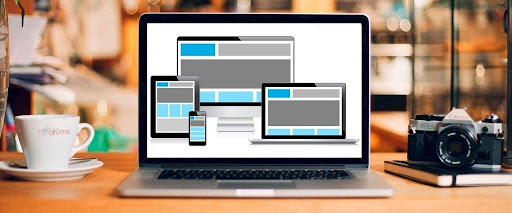 If you have skills in creating online resources, you can do it yourself. On online commerce management platforms, you can create an online store in one click. During the first week it will run completely free, but after that period it will be necessary to pay for the use of the domain. All the functionality and features are usually described on the sites themselves, so you can quickly create and fill all the pages.
The first steps in designing an online platform
Development of an online store: where to start
Initially, when creating the site, a standard, unremarkable template is exposed, which will need to be designed based on the previously created plan. It is important to understand that filling the site with goods and their description should be full-fledged. The design should fully comply with the interests of the target audience.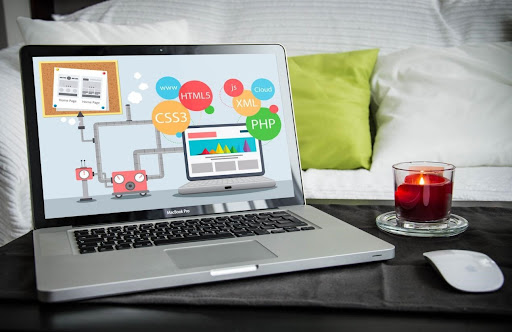 Considering the interests of the audience.
It is clear that if the main target audience – women 25 to 50 years, then insert the image cars, models in bathing suits, or children's cartoons is not necessary. Moreover, the design should perfectly fit the niche in which the products are: toys, accessories, appliances, e-cigarettes, etc. Insert pictures of children's toys on the background of the lingerie store is not appropriate.
Detailed description of goods
Business online store is profitable only when the user can access and understand all the information about the goods. Thus, a person should see the actual price and true characteristics of the purchased item. If even once a person orders a quality dress made of velour, and he will receive a thin, plush, and even that does not correspond to the color on the website, then such a client will not return to this store again, not trusting the seller.
Defining payment methods and delivery options
Payment and delivery settings in the online store
How do you start selling online if you have not yet introduced different payment and delivery methods? Most modern shoppers prefer to purchase a product and pay for it upon receipt. If the owner of the business plans to encourage customers to get them prepaid, you must introduce the possibility of payment by bank card or calculations through electronic purses.
The best way is to implement a payment aggregator. Such a service will provide the ability to accept payment in several ways at once. There are also platforms on the Internet that support the ability to work with multiple such aggregators.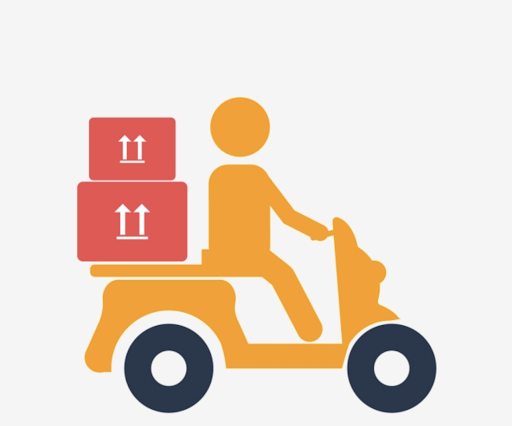 Platforms such as "ImSales" provide different options for calculating the delivery. This can be a fixed cost calculation, or calculators for mail and delivery services. There is an opportunity through the resource to set up the possibility of free delivery of goods, which encourages customers to get the store's products additionally. After that, the launch of the online store is complete, and you can move on to the next stage.
Features of advertising campaigns
Setting up an online store advertising project
There are several options for advertising, through which you can promote an online store. The most effective today are the following ways:
contextual advertising;
The use of trading platforms to connect with the store;
Mailing by e-mail;
 publications in social networks, especially Instagram;
creation of special forums and chat rooms;
 "word of mouth."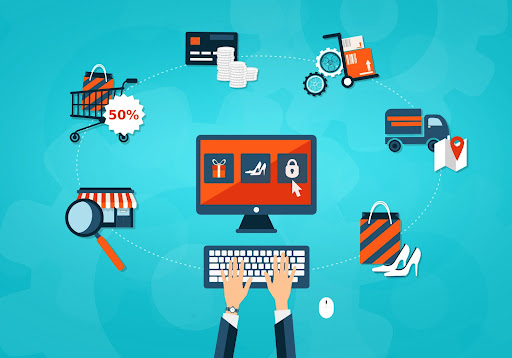 If at the initial stage there are no opportunities to use the services of advertising in social networks or on trading platforms, you can start with word of mouth. Ask users to leave reviews, guaranteeing them bonuses on their next purchase. Moreover, you can start a mailing list in emails and free groups on VKontakte sites.
Today, most users prefer to spend time on Instagram. By setting up ads there, you can achieve an increase in audience interest and product views. Here you can set up a program based on product category, target audience, and those who have recently viewed similar products. However, opening an online store is half the battle, as it is important to do daily analysis for its profitability.
How to increase profitability
How to make an online store profitable
In addition to creating a niche for online commerce, it is important to understand how to run an online store.
Control the volume of visits and purchases
 Based on this, it is worth adjusting advertising activities in social networks and other platforms. When the owner finds a suitable advertising project, this will immediately increase the number of purchases.
Connecting the methods of active promotion
Once the site begins to regularly sell goods, and the cost of doing business is fully covered, it's time to move on to more active promotion. The platforms with which online stores are created always offer paid services to track and analyze activity. Here you can track the number of orders, the need to purchase missing goods.
Ability to listen to customers
If there are no hired employees and all the work is done by the owner himself, it is important to listen to customers, hear their requests and add those features that are missing. The success of any business is to provide quality services, which means if you can add a certain payment system that customers often talk about, or introduce a delivery method, you should definitely do it. Feedback bonuses will help the business owner address shortcomings and understand exactly what the store is missing.
Conducting promotions and sales
Of great importance for the promotion of the business is the elaboration of promotional offers for holidays or Black Friday. Such concepts need to be created by analyzing the cost of purchasing. You can't put products at the purchase price from a supplier, because the free deliveries can cause the store to go into deficit. These should be thoughtful offers that will suit both the customer and the business owner themselves.
Evaluating Results
Summing up the results.
In order to open an online store and run it properly, you have to do a global job of analyzing and researching the market. This cannot be done completely without investment, because even in the creation of a resource on which it turns out to track customers, you need to invest some money. You can minimize the costs by doing everything yourself, without ordering the development services of programmers, designers. However, it is not completely free to design and develop a business on the Internet.
The most important stage is the choice of industry, the search for a target audience, as well as the selection of reliable suppliers. It is these stages are fundamental, from them will depend on further activities and the way of development. Grandmothers do not use Instagram, which means that advertising in such networks will not be relevant. For young people will not be appropriate publications in magazines, newspapers, on television or on portals like Odnoklassniki.
Our company KUBAS Labs is ready to provide quality services for creating an online store from scratch. Contact us and start developing your online business today.