Services
Gaming

Development
We build top-notch web, Windows, iOS, and Android games with rewarding conclusions, powerful technologies, and stimulating game progressions. Our game developers can help you select the correct framework, language, and database to create robust games that fulfill specific purposes. We leverage state-of-the-art software equipment to design & create engaging game interfaces with seamless progressions that rivet all users. Our team uses an unparalleled real-time creation platform to create immersive and cutting-edge interactive games that perform excellently on Console, Mobile, Website, and more.
LET'S WORK TOGETHER
Kubas Labs has professionals specialized in the development of gaming solutions across desktop channels and mobile platforms, like Windows desktop-operating system, iOS, Windows Phone, and Android. We're unparalleled pastime developers with several years of experience in arcade luxury activities and software for developing games. This team also creates sports software and sketches plots through successful pastime art solutions. Lively characters, unique ideas, and dynamic animations are some of the things that increase our clients' dreams and define our projects.
Besides collaborating with our customers to assist them in developing their existing games, we also start from scratch and create various sources of fun. As a highly-reviewed web development company, we can transform simple pastime ideas into complete marketable games. We can help whenever you need games for Windows Phone, iPhone, or Android. Besides this, we display in-depth experience in three-dimensional pastime creation engines, like Unity 3D. Also, we're experts in 2D sports creation kits, such as Corona SDK, Game Salad, Cocos 2D, and more.

We follow a proven, well-thought-out, and practiced working process to ensure our clients get a high-quality source of fun from time to time. We start the process by understanding the client's requirements well. After this, we move to the agile creation cycles and finish the entire process with an in-depth quality testing action. We make this achievable by ensuring each of our team members has access to top-notch tools.
Whether it's a task for many players or small-sized internal luxury activity software, we deliver several pastime creation services to create human-centered and engaging sports. As a top-rated gaming development company, we help companies be ahead of their competitors and enter the market using modern tech innovations, such as MR, Artificial Intelligence, AR, and VR. Besides offering extensive luxury activity creation services, we also reduce the delivery times by half or a third.
We follow the video game development process and javascript game development process to create top-notch video pastime software. Besides this, we carry out streamlined programming solutions, updates, and integrations using the top-rated Unity 3D creation platform. We have an outstanding team that applies the "develop once, bring into play anywhere" approach. This model makes it easy for our customers to access more potential audiences across twenty-
five-plus platforms, such as iOS, Steam VR, Facebook VR, Android, and more.
We offer synchronous and asynchronous luxury activity creation services, translate the source code for several platforms, and plot upgradable architectures for MMO games. Other than using python for game development, we can also code using different programming languages and incorporate segment builders, customized pastime analytics equipment, and funnel analyzers. Moreover, we develop intelligent behavior in NPCs by engineering AI sport logic algorithms. Also, as unmatched developers, we know how to migrate legacy tech projects to Unity.
Game

Development For Mobile
We create cross-platform software, Android mobile software, and iOS mobile software that fits all screens perfectly and works well with several devices. Kubas Labs' certified developers create interactional mobile leisure activities featuring addictive gameplay, exceptional 3D graphics, top-notch two-dimensional graphics, and unmatched animation.

We code all mobile recreations, such as runner, gambling, role-playing games, social, and puzzles. We offer luxury activity art solutions, such as pixel art, UI design, environment, character art, slot symbols, spine animation, and concept art. Furthermore, we incorporate next-gen techs, such as Mixed Reality, Virtual Reality, and Augmented Reality. We also execute monetization strategies, such as advertisement networks, in-app purchases, and more.
We have certified UX/UI designers, 3D technical artists, 2D technical artists, and animators who work diligently to ensure you outshine your competitors when it comes to luxury activity software design. We make lifelike leisure activity character animations by rigging, animating, rendering, skinning, and texturizing gaming assets. We attain this by using three-dimensional modeling, two-dimensional design, and concept art.
Kubas Labs' certified team can create pastime design documentation covering business concerns, design concerns, and technical concerns. We can design authentic marketing materials, two-dimensional art, spine animation, and visual effects, including video. Moreover, we offer lighting, character, landscape, background, etc., three-dimensional modeling to ensure users get a 100% immersive three-dimensional gaming experience.
We can develop user interface elements matching the sport's mechanics and sports title. Moreover, we design buttons, Head-Up Display, icons, splash screens, meta elements, and menus.
MR, VR & AR

Gaming Development
As certified MR, VR & AR developing team members, we help organizations access their potential customers more efficiently. This team also gives luxury activity players an entirely new level of sound and graphics experience. Nonetheless, we deliver visual effects that adapt to all scenes and devices without quality decrease, disruption, or loss.
Besides using cross-platform and single-source pastimes to offer multi-platform support, we also provide an ideal captivating experience by integrating third-party equipment into the existing programs. Moreover, we develop well-organized virtual environments by leveraging Vuforia, WebVR, Windows Holographic APIs, Unity 3D, Google Tango, and Oculus Platform
We enhance excellent user experience and higher retention rates by seamlessly integrating non-gambling products with gamblification. Also, we show how the software contributes to your potential audience's experience by adding sweepstakes, tournaments, virtual currencies, and betting mechanisms to it.
Education
We create healthy competitions on education applications and encourage accomplishment by using gamification features. We also promote boosted engagement by designing leaderboards, interactive progress bars, recognitions, prizes, goals, exercises, rewards, and quizzes.
Social Gaming Projects
We make social web and mobile pastime projects and incorporate them with the highly-known social media channels. Kubas Labs' services feature gaming engagement elements, such as invitation tools, public player statistics, continuous goals, tick-based timing, messaging tools, in-luxury activity communities, and collaborative actions.
Our Game Engine Development

Values
Full Transparency
We always remain open, and we have never imagined hiding anything. We always invite each of our clients to our time-tracking devices and slack to observe factual information and engage in discussions any time.
Hassle-Free Access To Task Progress
We believe that showing customers real-time work progress is the only way gaming development companies can create loyal relationships. We always invite our clients to the project-tracking devices, allowing them to task progress in real-time.
High-Quality
We know that no luxury activity should have bugs. As a result, Kubas Labs' certified team members follow all the stages of game development to ensure no bugs appear in production.
Flawless Communication
We always offer time to time and quick updates to our clients to ensure our clients remain informed.
The creation of any website is a complex process that requires qualified professionals working on demanding, challenging tasks. In recent years, we've developed more than 175 websites and put together a step-by-step guide. It includes eight main phases:
Planning
At this stage, we collect as much information about your business as possible. What are your objectives? Are your competitors any good? We analyze your target audience to specify your client's primary needs. This is the foundation of any and every project.
Prototyping
This phase includes multiple meetings where we have detailed discussions about possible design solutions and the tools we need. The most important part is deciding on the design of the home page. After it's done, we go on to other pages until we are ready for the next step.
Coding
This is the longest stage, with a sizeable amount of time spent on front-end and back-end development. The project manager describes the specifications of the project, then programmers work on code and install a CMS. At this point, the code is reviewed by the lead developer.
Presentation & Launch
The sweetest part — this is the focal point of our collaboration. This marks the official launch of your site, as it is now viewable to the public.
Content creation
Not limited to just text, this includes photos, videos, graphs, data tables – basically anything your users see when they visit the site. We integrate relevant data into responsive layouts and create content templates for custom solutions.
Web design
Here, we create mockups of multiple pages (in different sizes – for responsive layouts), put the content in, and show them to the client. After discussing any possible corrections or additions, we go on to the next phase.
Quality assurance
When everything's ready, the product goes through a series of tests, usually by people who weren't a part of this project. This gives us an opportunity to catch some of the less-obvious bugs and go on to the next step.
Support
We guarantee our support even after the project's been completed. Our expert team is always ready to help. Rely on our end-to-end testing, round-the-clock support for bugs, and on-demand maintenance.
Experienced team
We are focused on bringing value to our customers and on helping them succeed in the marketplace.
Full-service Web Development Company
From ideation to maintenance and upgrades, we can be your partner for the entire software development process.
High quality
You get our years of experience, quality IT solutions, and our best service working for your business.
Our company develops both

turnkey and custom solutions.
Both are acceptable, depending on your goals
and your budget.
Turnkey

Less expensive and easy to implement
Quicker to build
Meets most of the customer's needs
Lower risks
Custom-built

Personalized for your business, functionality- and security- wise
Possible gradual improvement
Quick changes
An advantage over competitors
Experience
Since 2012, we've been developing web solutions for small startups and giant corporations in every field imaginable.
Research team
At KUBAS Labs, we analyze the target market and customer journey to create the best customer experience.
Latest Trends
Every day, we scout for the latest trends, search for new ideas, and implement them in our designs.
Everyday we work hard to make life of our clients better and happier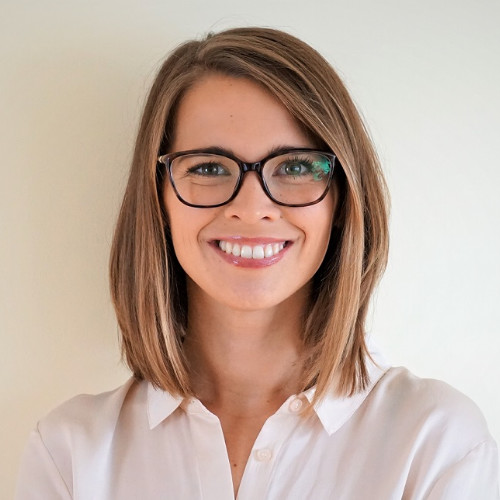 Christina Stungurė
"Upon launching the new platform, the company secured significant improvements in user navigation and software integration, which were received positively by their users.
KUBAS Labs utilized efficient project management tools and methods to deliver results that exceeded their client's expectations.
They improved the existing website professionally and paid attention to details. The team was always reachable and patiently explained and commented on any questions.
They did not simply fulfill the requirements but shared their professional opinion, made thought-out suggestions and were honestly interested in delivering the best possible product. They were fully committed to their highest standard."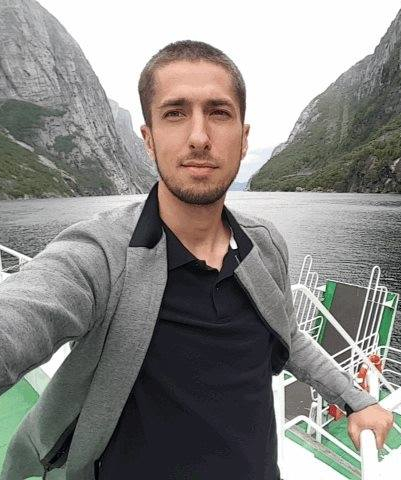 Vasyl Artiushchenko
"They demonstrate a high level of professionalism and take pride in their work.
We were looking for a new website for our client and find the solution to track data better than we can do with Google Analytics.
They built a website. Using Tilda, their team created tools for customers and in-house administrators, which allows them to easily order company services. KUBAS Labs built data-tracking technology for us to capture visitor behavior. They continue to work on website enhancements."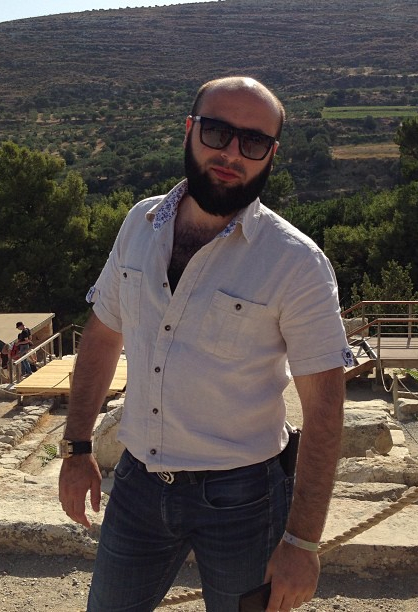 Jambulat Kadiev
"Their ability to adapt to our needs and no push back to do a project, as we want to was very impressive.
Working with a small IT staff there is much we cannot do internally due to limited personnel resources. For our first project, we asked them to build a Database management application allowing us to collect and report on specific data from our members.
Our management system is working perfectly. Sometimes we ask developers from KUBAS Labs to help us here and there with small new features. The platform is very stable and can coupe with a large amount of people who work with it."
Contact Us
Let's create something great together!